However, from inside the mind of the Mormon Third Eye comes the most bold, innovative, and unconventional scenario ever imagined (so far!). When the MTE mashes together half-baked memories associated with temple service + a one-week cruise to the Bahamas + the essential nature of temple ordinances + the Israelites' traveling temple in 40 years of wilderness + righteous desires to make temples more accessible to more saints, + the wealth of the church invested in capital projects designed to bring members closer to Christ + the curse that shortly and surely smite the earth if we don't get going in our family history, it produces a fully-baked coordinated plan to to turn a cruise ship into a seafaring temple!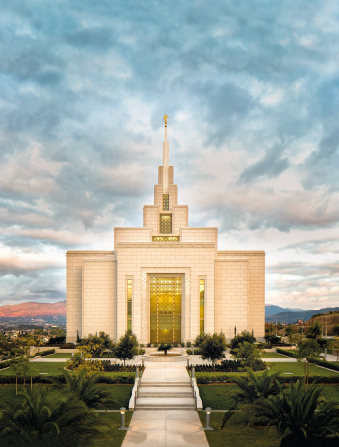 Think of the possibilities! I see:
a completely redesigned mid-sized oceanliner gutted and outfitted with double-hulled meticulously constructed temple facilities;

self-sufficient floating temple facilities with modest food and sleeping accommodations for temple workers, leadership, support staff, and even patrons;

glistening, elegantly appointed ship with temple spires replacing upper deck outdoor pools cruising to remote corners of the world, with worthy members flocking to the docks clamoring for the rare opportunity to perform temple ordinances for themselves and their ancestors;

nightly broadway shows replaced with inspiring choir performances and polished pageant productions brilliantly recreating the introduction of the gospel in the country next on the itinerary;

hundreds, perhaps even thousands, of temple patrons dressed in their Sunday best dramatically lining the bow with a bold ocean breeze caressing their bright visages, watching a stirring sunset with hearts overflowing with gratitude for God's creations and the Plan of Salvation.
We have been able to spread the gospel to the unwashed masses globally via the Internet; is their a better way to bring more temple ordinances closer to more people?
Of course, there are some technicalities to work out. First we would need direct revelation to the prophet in one of the upper rooms of the Salt Lake temple. This would authorize the church to spend hundreds of millions of dollars in opening a maritime temple division of the Temple department and spearheading the purchase and transformation of a worthy vessel into a floating house of the Lord. You would need to call a full time Temple President and temple workers as well ship support staff and a brand new calling "Ship Captain."
We would also have to account for the well-known doctrinal dilemma revealed in D&C 61:18-19, where Lord warns the saints through Joseph Smith of dangers on the waters:
"

18 And now I give unto you a commandment that what I say unto one I say unto all, that you shall forewarn your brethren concerning these waters, that they come not in journeying upon them, lest their faith fail and they are caught in snares;
19 I, the Lord, have decreed, and the destroyer rideth upon the face thereof, and I revoke not the decree."
He prefaces this, however, with prophecy on who can safely navigate destroyer-infested waters:
"

15 Wherefore, the days will come that no flesh shall be safe upon the waters.
16 And it shall be said in days to come that none is able to go up to the land of Zion upon the waters, but he that is upright in heart."
I say we take it to the devil where he lives- on the high seas! What would irritate him more than a couple of thousand of righteous temple recommend holders completing temple ordinances for the disembodied spirits he has trapped in Spirit Prison! Who's with me! Join me!