Rarely does the Mormon Third Eye tackle a topic as taxing as saving the world. If you can't save the world, what else matters?
Just last Friday afternoon I was one of the millions of minions in North America who flocked to theaters across the country to be entertained and inspired by the new superhero blockbuster "The Avengers: the Age of Ultron." Eight superheroes with various wonderful powers fought off the essence of evil to save the world from total annihilation. The movie had it's desired effect on me. I left the theater excited, inspired, and motivated; I wanted to save the world.
But how? Unfortunately, on the way home reality sunk in. In the sprawling mass of clogged left-hand turn lanes, pollen-laden air attacking my sinuses, and practical discussions on how much time we would spend tomorrow battling evil weeds in the back yard, I realized that the world that had just been saved was just fiction emanating from the clever minds of writers, directors, and actors. The world I lived in had real challenges with evil and needed to be saved too, but without the fabricated superpowers exercised in the movie. Even as a human I was pretty weak in the superpower/talent department. I don't possess any of the traditional athletic, musical, or entrepreneurial talents that most of humanity looks up to; I've been focusing mostly on keeping promises and making good decisions. What could I do?
It was then I reached into my wallet for my secret weapon- a secret weapon the none of the Avengers possessed, yet had the potential to bestow upon even puny mortals power to save worlds past, present and future. I pulled out my Temple Recommend.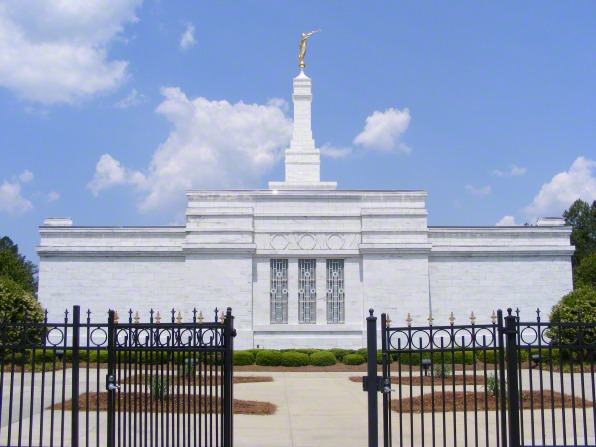 I use my temple recommend to serve as a volunteer temple worker every first and third Saturday mornings. The prophet Joseph Smith taught that "these are principles in relation to the dead and the living that cannot be lightly passed over, as pertaining to our salvation. For their salvation is necessary and essential to our salvation, as Paul says concerning the fathers—that they without us cannot be made perfect—neither can we without our dead be made perfect." The work I do in the temple and the life I must lead to remain worthy of a recommend makes me a willing and active participant in saving those who have gone before me, those currently with me, and those who will come after me.
I spent the morning after viewing the amazing Avengers movie in the temple saving mankind by administering saving ordinances for my kindred dead. I left the temple excited, inspired, and motivated save mankind in the real world with the power and authority of God.
It doesn't get any more "super" than that!